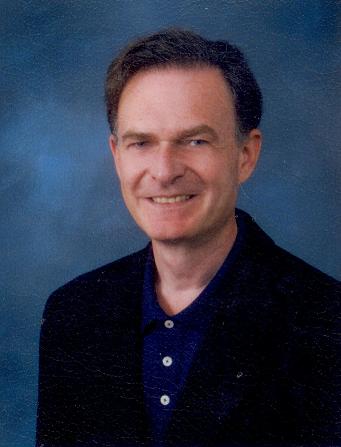 Dr. Andrei Novac is Clinical Professor of Psychiatry at the University of California at Irvine, School of Medicine, and Founding Director of the Traumatic Stress Program. He graduated from the Carol Davila School of Medicine in his native Bucharest, Romania in 1978. After a post-MD three year internship in Pediatrics, he immigrated to the US and completed his internship and psychiatric residency at UC Irvine in 1986. He has written and published on man-made traumatic stress and its impact on brain biology, depressive disorders and their subtypes, Intergenerational Transmission of Trauma in families of Holocaust survivors, Cognitive Bias and youth violence, resiliency and the brain/mind functional unit. He is the author of articles, research studies, commentaries, book reviews, two behavioral rating scales and has lectured at numerous national and international conferences. Dr. Novac is a board-certified psychiatrist and a Distinguished Fellow of the APA. He is the past chair of the Intergenerational Transmission of Trauma Special Study Group at the International Society of Traumatic Stress Studies (ISTSS). More recently, Dr Novac has been interested in the study of functional neuroanatomy and the cortical-subcortical circuits in human attachment and brain plasticity (dissection workshops and courses with the late Lennart Heimer, MD). He has investigated clinically the brain response to subliminal visual stimuli by means of fMRI. Other current projects of investigation include "paratraumatic behaviors", referring to survival behavior; transprocessing, the mechanism of neurobiological processing during psychotherapy; and identity narrative (IdN), a component of autobiographical memory. In 2004 he was granted the award "Top Psychiatrists in America" by the Consumer Research Counsel of America in Washington, DC. Since 2015, he has been listed under "Best Doctors" in Orange Coast Magazine from Castle Connolly Top Doctors.

Bota, RG, Hazen, J, Tieu, R, & Novac, A (2016).  Mindfulness-Based Cognitive Therapy for Patients With Depression Decreases the Need for Outpatient Visits.  The Primary Care Companion for CNS Disorders, 18(4), e1-e5.
---
Novac A (2016 Ed.). "Mood Disorders: Depression and Mood Instability." In: Edward T. Bope; Rick Kellerman: Conn's Current Therapy, In Press. Elsevier/Saunders, Philadelphia PA.
---
Novac A (2015). "Attachment, Neurobiology, and Military Sexual Trauma." In: Katz, L Treating Military Sexual Trauma, pp. 43-60. Springer Publishing: New York. link
---
Novac, A., McEwan, S. Bota, R. (2014). Negative rumor: Contagion of a psychiatric department. The Primary Care Companion for CNS Disorders (Physicians Postgraduate Press, Inc.), 16(2).
---
Bota, RG; Ligasan, AP; Najdowski, TG; Novac, A. "Acute Hypersensitivity Syndrome Caused by Valproic Acid: A Review of the Literature and a Case Report." The Permanente Journal, 2011; 15(2):80-84.
---
Brewin, CR; Lanius, RA; Novac, A; Schnyder, U; Galea, S. "Reformulation PTSD for DSM-V: Life After Criterion A." J Traumatic Stress. 2009; 22:336-373.
---